Whenever you're learning another language, you may often hit a common stumbling block – being able to truly express what you are feeling. I often struggle with this in both languages now. Since each language has its own unique, wonderful phrases to express an idea, my brain often goes to mush as I sort out how to express what I think and need in one language, instead of the Spanglish that I normally think in. Unfortunately, not everyone I talk to can understand my Spanglish ramblings…including my husband.
I have had the amazing opportunity to be completely immersed in the Spanish language by dating and marrying someone who speaks only Spanish. He can handle a basic conversation in English, but our home language is Spanish. If you ever have the opportunity to talk with other people who speak the same languages as you do, it's a very interesting phenomenon as you decide which language you want to speak in with that particular person – it depends on numerous factors, and it is not always the same! Either way, whether my husband one day becomes fluent in English or not, the language for our relationship is Spanish. This means that I had to learn to express how I felt in my second language. This isn't something normally taught in a high school Spanish class, so I learned as I went.
If you are in the same position as me, or if you are just wanting to take your Spanish to a whole other level and be able to truly express yourself in Spanish, this blog is for you! We are going to look at several common phrases that you can use with your significant other – whether it's Valentine's Day or not!
Pet names
To be completely honest, I am not a huge fan of lovey-dovey names for your significant other in English. I don't know what it is about them, but I just don't feel comfortable using them with my partner. However, I am a big fan of (most) Spanish pet names. Check them out!
The first ones seem great right? My love, queen, heaven – those sound great. But my daughter? Fatty? Aren't we talking about or beloved significant other? These may sound funny, or even offensive, in English, but trust me – they do not all have the same connotation in Spanish. Mija is actually my favorite pet name that my husband uses. It expresses so much love, warmth, and affection in just one word. Now, you've probably heard mamita or papito used a lot, mostly in flirtatious conversations. While these two names are very often used to pursue someone and comment on their physical appearance, they can be used in a much more caring and loving way between a couple. Or, if you want to comment on your partner's lovely physical appearance, you can use these words. Speaking of physical appearance, let's talk about flaco/gordo. Yes, it sounds absolutely awful in English. However, these are very endearing terms in Spanish. My husband is my no means fat, nor is he skinny. Despite that, I have called him both mi gordo and mi flaco. Why? It's endearing! He is also (sometimes) allowed to call me his gorda/flaca because these are not degrading terms about my weight but a way to tell me he loves me and my body.
It is very important to note that these words are not just for couples. If you walk through the market in Antigua, Guatemala, you will hear the vendors calling you any of these names to make you feel like the most important person in the world… and get you to buy their product. I have to tell you – it often works on me. Hearing people call me 'queen, beautiful, and heart' really puts me in a good mood! It is also very common to call kids 'gordo/gorda' out of affection. My husband and I are blessed with a little one-year-old boy, and he is just the cutest. He was not a fat baby when he was born, and now that he is a toddler, he is still not a fat kid. However, what have I and everyone else called him since he was born? Gordito. It may have to do with the general squishiness of babies, but he will forever (yes, even as an adult) be my gordito.
Spanish is a very expressive language, especially when it comes to communicating your love to those you care about. These pet names can be used in many different circumstances and potentially be misconstrued, so I encourage you to be cautious using them with people who are not your significant other. I once called my friend papito thinking it was just a fun nickname, and his face went bright red. Turns out it is not just another nickname but has a more sensual meaning. Oops! Learn from my mistakes, and make sure the nicknames you are using are appropriate for the situation.
Expressing Love
One of my favorite things about Spanish is the many ways to describe your feelings. In English, we say we love everything; we have one word, 'love,' for everything. I love pizza, movies, sleeping, my dog, my sister, my husband. The reality is that our feelings are different for each of these things, and Spanish offers us more ways to express those particular feelings. For a more in-depth look at these phrases, click here.
Phrases
Alright, we have our pet names and different verbs to express our level of love for someone. However, there is so much more to look at when we think about expressing our deep feelings for our significant other.
I hope all these phrases will help you better express yourself to your significant other in Spanish! It is important to note that all of these phrases use the pronoun tú to refer to your other half. Not all couples refer to each other with tú. Some couples keep it formal with usted to express respect for each other, while others use vos to express a deep closeness. Use whichever pronoun you feel most comfortable with, but make sure to change the verb conjugations accordingly!
Spanish Poems about love
If you are looking for some beautiful sayings and quotes in Spanish to put on a card or send to your significant other, try one of these!
Prefiero un minuto contigo a una eternidad sin ti.
"I prefer one minute with you than an eternity without you."
Te amé, te amo y te amaré. Aunque pasaran cien años y mi corazón ya esté cansado y quiera dejar de latir, quiero que sepas que mi último latido será para ti.
"I loved you, I love you, and I will love you. Even when a hundred years have passed and my heart is tired and wants to stop beating, I want you to know that my last heartbeat will be for you."
En la tierra, en la luna, en las estrellas, en marte, en cualquier parte del universo. En la lluvia, en el frío, en el dolor y el temor, en el laberinto sombrío y los caminos más difíciles de cruzar, pero contigo, sin contratos ni condiciones.

– Irene T. Gómez
"On Earth, on the moon, in the stars, on Mars, in any part of the universe. In the rain, in the cold, in pain and fear, in the gloomy labyrinth and the most difficult paths to cross, but with you, without contracts or conditions."
Eres mi promesa de nunca romper, eres cada uno de los latidos de mi corazón. Eres mi sonrisa, después de un mal día, eres vida, eres mi vida.

– Robinson Aybar
"You are my promise of never breaking; you are every one of my heartbeats. You are my smile after a bad day. You are life; you are my life."
Te quiero no por quien eres, sino por quien soy cuando estoy contigo.

– Gabriel García Márquez
"I love you not for who you are, but because of who I am when I'm with you."
Tardé una hora en conocerte y solo un día en enamorarme. Pero me llevará toda una vida lograr olvidarte.
"It took an hour for me to meet you and just a day for me to fall in love. But it will take a whole lifetime to be able to forget you."
Share the love!
Take everything that you've learned here and go express your love to your significant other! You can use whole quotes, bits and pieces, or just the pet names to express what you are feeling in Spanish. Don't forget to practice what you've learned with our native Spanish-speaking teachers! You can sign up for a FREE class here! You can come up with some sentences of your own in Spanish and run it by them – they would love to help!
For more practice, check out our video on the different ways to say 'I love you' in Spanish. You can get a first-hand glimpse of how many Spanish speakers use different phrases to express themselves. Test your Spanish skills with the video as well by seeing how much you understand. Then, follow along with the subtitles to check your comprehension.
Read More
Going abroad is a wonderful experience. It's a great opportunity to meet people, explore new settings, and try out exciting food! If you're reading this blog, I imagine you're extra adventurous, because driving in a foreign country is a whole new world of freedom. I remember the one and only time I drove a car in a foreign country – I was terrified! We were coming back from doing some gardening with volunteers, and my boss at the time asked if I wanted to drive back. I couldn't say no to that, so I hopped in the driver's seat and took that old red car for a spin. 
Luckily I had my boss, a local, to guide me through the traffic signs and give me cues on rules that I might not be aware of. This made my drive a lot less scary and a great experience that I remember to this day. If you're driving alone it's very important that you research topics like speed limits, driving requirements, driving age, and so on. Here's a link to a page with useful information on driving requirements for different countries.
Basic vocabulary for driving and GPS navigation
Road signs in Spanish
Just like with local traffic laws, I always recommend that you study the local road signs before you drive anywhere. Below are some examples of traffic signs that change slightly or are nonexistent in the US.

ALTO
Hopefully, you can figure out what this sign is asking you to do by just looking at it. If you see a red octagon with the word ALTO written in, it means you should definitely stop and look both ways before you carry on.
---
No estacionar
This is personally one of my least favorite road signs, especially if I'm in a crowded town. If you see an 'E' with a red slash across it, that means you can't park in that area. Some countries will have a 'P' instead, so be on the lookout for both, since parquear and estacionar are synonyms for the word parking.
---
Viraje Obligado
These black arrows on a red circle are there to let you know you absolutely must make a turn in the direction they suggest, or you'll end up driving against traffic!
---
Ceda el paso
While the yield sign is the same as in the US, it's always a nice reminder that these signs mean the same thing, since you might find the Spanish text to be confusing.
---
Límite de velocidad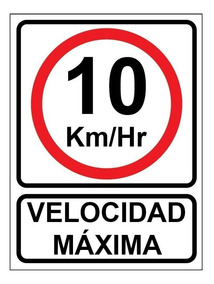 Speed limits, or Límites de velocidad, are something to always look out for. Especially since in most if not all of the Spanish speaking countries we use Kilometers instead of miles. It's important to keep that in mind as you drive!
---
No hay paso
If you find yourself on the wrong side of the road, this sign will let you know you need to turn around ASAP! No hay paso means 'wrong way.'
---
Obra en construcción
Typically, the best way to know there's a construction site ahead is the annoying traffic it will surely cause. The second best way, and the most reliable, is to look out for obra en construcción signs. These are typically yellow or orange and will tell you how far away the site actually is.

Ready, set, drive!
There are many ways to learn Spanish: traveling, studying, and practicing. Before you set out on the road, maybe you'll want to learn some Spanish words for traveling to have under your belt, and if you're unsure of where to go, I suggest you read up on our top 8 destinations for travel. Regardless of where you choose to go, you can still learn Spanish at Homeschool Spanish Academy. Try out a free class today, available anywhere with an internet connection!

Read More